Version 6.1 Release Notes
Several new features were added in the LearningCart Version 6.1 update released on 4.14.16
Captcha Text
Entry of the
Captcha text when logging into the LC Admin is now disabled until 3 failed login attempts are made.
Quiz Results Report
The Quiz Results report has been added to provide detailed quiz responses.
To access the Report using the left navigation bar select
Reports
,
Quiz Response Report
.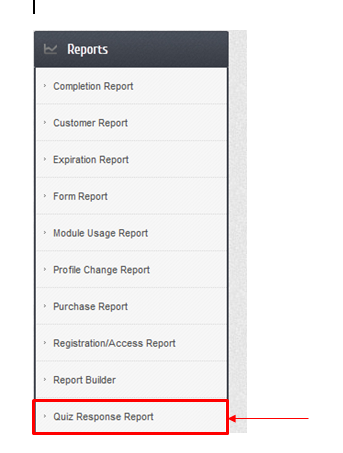 On the Quiz Response Report page, click the drop down box to select the Quiz to report on.
Enter the
Quiz Submission date
range and click the
Search
button.

The total number of selections for each answer in the submission date range selected will display.
Customer Quiz Responses
The user transcript now includes a link to "view responses" which displays quiz responses captured for the specified user. When multiple quiz attempts are made, the responses will be added to the total for each question.
To view the Customer Quiz responses, using the left navigation bar select
Manage Users
,
Manage Customers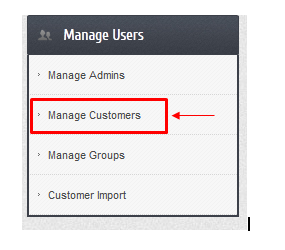 On the
Manage Customers
page, search for the Customer and click the
Details
link in the results list.
On the
Customer Details
page click the
Customer Transcript
tab.

Locate the quiz module and click the
View Responses
link to the right of the item.

The
Quiz Results
report will display for that specific customer and quiz.
Tool Tips
Tool tips have been added to the Manage Reports and Manage Users pages.