How can I restrict the number of times a quiz can be taken?
To restrict the number of Quiz attempts on a Quiz, on the Edit Quiz page enter a value in the Maximum Number of Attempts field.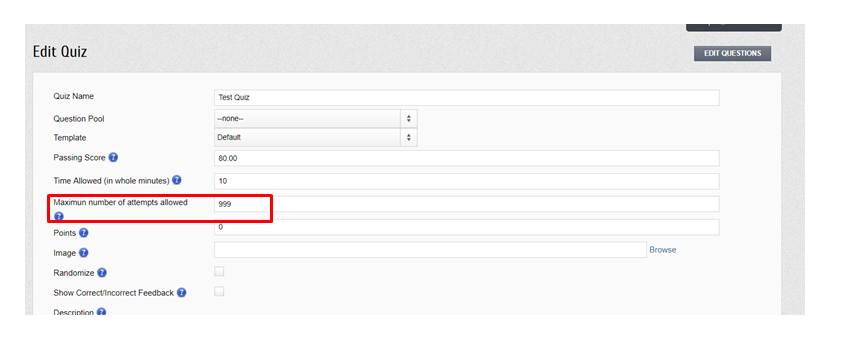 Please note - launching the quiz adds an attempt in the system.
Attempts can be removed in the Admin by going to the Customer details page, selecting the Transcript tab and clicking the Remove Submissions link for the Quiz.

For more information on removing Quiz submissions view the online help
here